Shopping Cart
Your Cart is Empty
There was an error with PayPal
Click here to try again
Thank you for your business!
You should be receiving an order confirmation from Paypal shortly.
Exit Shopping Cart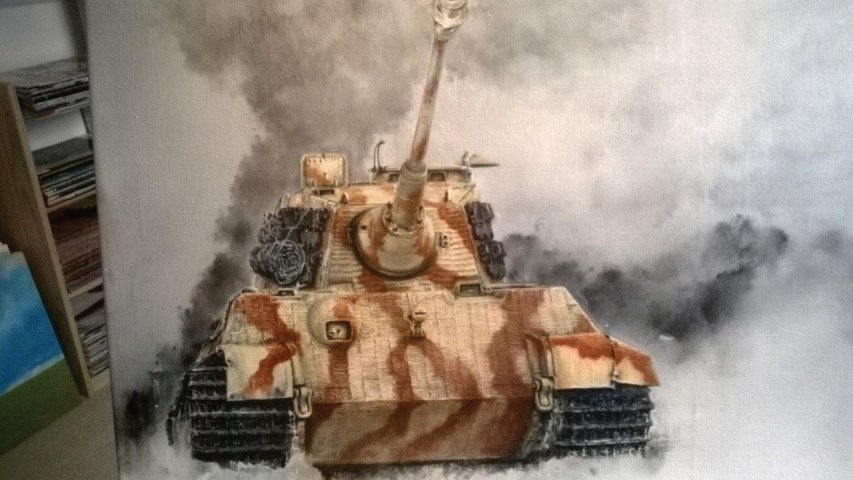 Working on some new oils,this one will show Tiger II's of Battle Group Pieper heading towards the bridge at Stavelot during the Battle of the Bulge. Just finished putting on the anti magnetic mine paste, some more wear and tear then crew. Finished painting will be based upon my original drawing and print " Towards a bridge at Stavelot ".
TROUBLE AHEAD & ROAD TO STAVELOT
Coming Soon
Two new limited edition prints showing German armour in action on both the Western and Eastern war fronts of World War II.
Tanks depicted are the Panther Ausf V with German cavalry troops
and Tiger Ausf VI also known as the King Tiger part of Pieper's Battlegroup during the " Battle of the Bulge ".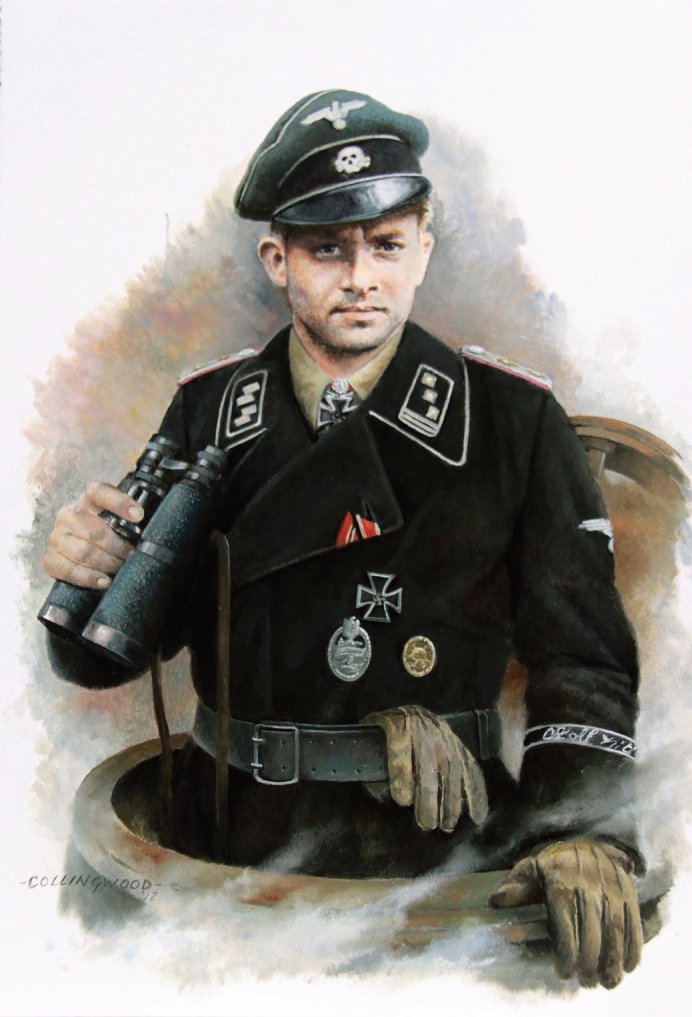 The Black Baron
An exceptional new limited edition print now available to all those interested in the history of armoured warfare through out the last 100 years.
One of the most iconic tank commanders during the second world war, Michael Wittman gained his fame from legendary actions on the battlefields of Europe whilst commanding the famous German heavy tank the formidable PzKwf VI or Tiger I.
A series of prints to come will show other famous tank aces from both the Allied and Axis forces of World War II.
But others will cover conflicts in which tanks have played a prominent role from the Cambrai to Iraq. And highlight the tankers and commanders who achieved fame through their use and tactical expertise, men such as Patton and Guderian.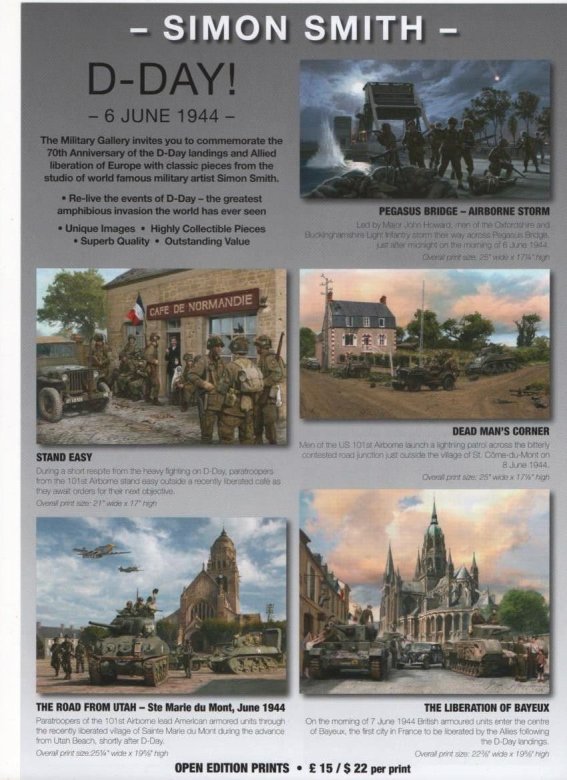 D-DAY!
- 6 JUNE 1944 -
To commemorate the 70th Anniversary of the D-Day landings and Allied liberation of Europe.
Only £15 / $22 Per Print
From Pegasus Bridge to Dead Man's Corner
Buy All 5 Prints
" Free Special Delivery UK "
" Free Airmail Overseas "
Tel : +44 (0)1326 319792
/